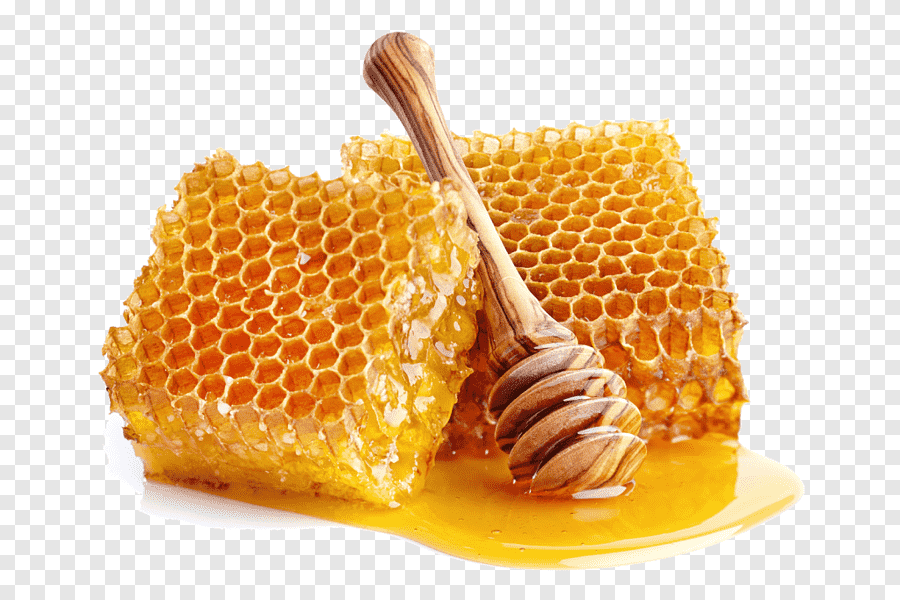 How To Eat Honeycomb?
Written by Steve Foster Master of Hives.
We have all heard of the many uses honey has and what benefits we get from eating it. From being a moisturizer for both skin and hair to being a "cure-all". You can also enjoy honey and its benefits by eating the whole honeycomb. It is the best way to get the purest and rawest form of honey plus its tasty too!
How should you eat honeycomb? You can eat honeycomb just the way it is or spread it over some biscuits. You can take eating honeycomb a step further by layering butter, cheese, some meat on bread and then topping it off with a thin slice of honeycomb.
There is no reason why you cannot enjoy honey at its rawest form, and if your local market offers you a taste of their local honey by offering you a honeycomb, I encourage you to try it. Get more info about the reasons why you should include honeycomb in your diet plus some recipes and other uses for it too further in this article.
Reasons to Eat Honeycomb
Although the main reason why you eat honeycomb is the honey containing it, there are certain nutrients present in honeycomb that are beneficial to us.
Honey is already rich in antioxidants that fights free radicals in our body, and honeycomb contains antioxidants too. Eating the whole honeycomb will introduce larger amounts of antioxidants in your diet, and it is also rich in carbohydrates that powers up our body. Healthline website puts the number of antioxidants present in raw honey to be 4.3 times higher compared to processed honey.
Another good reason to eat honeycomb is it is the best way to get the rawest and purest form of honey. Unprocessed honey is rich in antimicrobial and antibacterial enzymes that can work wonders in our immune system.
Eating honeycomb also introduces beeswax in your diet. Beeswax provides your heart with long-chain fatty acids together with some alcohol that can help keep cholesterol levels at a minimum.
Other Ways To Eat Honeycomb
Other than eating honeycomb the way it is, you can also include it on your snacks, meals and party trays.
A simple way to enjoy honeycomb is to pair it with cheese on top of crackers. One of the people I asked suggested mixing some honeycombs with softened vanilla ice cream or with Greek-style plain yogurt. I think this is a great snack that will provide you with energy.
Putting it on top of warm pancakes, oatmeal and waffles seem to be a great way to incorporate honeycomb in your breakfast. A college student also suggested putting a thin slice of it on a regular grilled cheese and ham to level it up.
There are more intricate ways you can eat honeycomb, but the above-mentioned ones are easy that you can accomplish with the usual ingredients you have already lying around your kitchen and pantry.
Recipes With Honeycomb
In this section, I will provide you with recipes that I found on the web that are both easy and delicious.
Honeycomb and Brie English Muffin Pizza
This recipe came from Food Network, and the main stars are softened Brie cheese and honeycomb. Takes about 15 minutes, from start to finish and can serve four.
Ingredients
1 tablespoon olive oil
1 medium thinly sliced red onion
1 clove garlic, minced
½ teaspoon dried thyme
Salt and ground black pepper
· 4 large whole-wheat English muffins or regular English muffins, depending on your preference.
6 ounces Brie, thinly sliced
Honeycomb
1. The first thing you'll need to do is to heat your oven to broil temp.
2. Grab a medium pan and heat the olive oil over medium-high heat. Saute the onion, garlic, and thyme until onion turns transparent and tender, about five minutes. Put in a dash of salt and pepper to taste and set aside.
3. Take your English muffins and split them in half. Line them cut side up on a baking sheet and lightly toast them in the oven. It should only take 1 minute.
4. Place slices of Brie on top of each muffin and then top it with a bit of the onion mixture. Place it back in the oven for another minute to soften the cheese.
5. Take a large enough serving platter and transfer the halves before topping it with a slice of honeycomb and then serve.
Arugula Garden Salad with Honeycomb Chunks
This is an easy one to prepare. It takes about 15 minutes to prepare.
Ingredients
4 cups Arugula, washed and dried
1 cup halved cherry tomatoes or regular tomatoes, quartered
Essential oil of your choice (lavender, tea tree, orange, or lemongrass)
¼ cup pine nuts or almond nuts
2 tablespoon of olive oil or grapeseed oil
1 tablespoon of rice vinegar
salt and pepper
*Freshly ground pepper works best
¼ cup grated Parmesan cheese or goat cheese
1 medium to large size avocado, pitted, peeled and sliced
Slices of grilled meat (optional)
Honeycomb
In a bowl, toss together the arugula, tomatoes, nuts, oil, vinegar and cheese. Season with salt and pepper and mix.
Alternatively, you can put all of the dry ingredients (arugula, tomatoes, nuts and cheese) in the bowl and then in a smaller separate mixing bowl whisk together the oil, vinegar, salt and pepper before pouring it over the salad and toss everything together.
Put a handful of the salad on a serving plate, top it off with a slice of avocado, grilled meat and then chunks of honeycomb before serving.
You can also put all the salad in a large serving bowl, top it with avocado slices, grilled meat slices and chunks of honeycomb and serve. This is a great way to let everyone see what you put in the salad.
People Who Will Benefit From Eating Honeycomb
As mentioned in the previous section of this article, honeycomb contains certain nutrients that are beneficial to human health. People with cholesterol problems, sleeping problems, and those who suffer from skin and scalp problems, as well as people who are concerned for their liver, can benefit from eating honeycomb. Basically, the nutrients you get from honey are amplified if you substitute it with honeycomb in your diet.
I personally like to mix a handful of ginger, a handful of garlic, and juice of one whole lemon with about 2-3 cups of raw honey. Let it sit for a week to ferment and then drink a teaspoon each morning before breakfast. I literally haven't been sick ever since I've started taking it! I might take it up a notch and use honeycomb instead of just honey next time.
Eating honeycomb can greatly benefit the consumer in many ways, but there are also other forms of herbal remedies that use honeycomb, most notably the beeswax present in it.
Home-made Diaper Rash Salve
What you need:
· Oil of your choice (coconut, jojoba, almond, avocado or extra-virgin olive oil)
Essential oil of your choice (lavender, tea tree, orange, or lemongrass)
· Honey preferably raw (the ones you extracted from a honeycomb is the best)
Procedure
1. Prepare an old pot to use and with a ratio of one part beeswax to 4 parts oils, begin melting the wax with the oil on low heat. Stir continuously to speed up the process.
2. Once melted, remove from heat and mix in raw honey and your choice of essential oils.
3. Pour mixture into small containers if you plan to give it as a gift or into a mason jar for personal use.
Tip: You can mix and max the essential oils you include in this recipe, depending on what properties you want your salve to have. Also, a tried and tested remedy for all skin condition is a mixture of honey, beeswax and olive oil.
This diaper rash salve can also work as hand cream or as a soothing cream for people with eczema and psoriasis.
Home-made Beeswax Lotion
What you need:
1/2 cup almond oil or jojoba oil (or any other liquid oil)
1/4 cup coconut oil
1/4 cup beeswax
Vitamin E oil (optional) about a teaspoon or one to two gel capsule.
2 tablespoon of shea butter or cocoa butter (optional)
· Essential oils, vanilla extract, or other natural extracts to suit your preference (optional)
Procedure
1. In a double boiler, melt beeswax, oil and shea or coconut butter together. Stir occasionally to let the ingredients mix properly.
2. Remove from heat and stir in your essential oils and vitamin E oil.
3. Pour the hot mixture into separate small containers or in one big container. An old and cleaned squeezable lotion container is perfect but not the ones that have a pump. Shelf life is about six months to one year.
Tip: If you are expecting for the first time, make this and regularly use it to prevent stretchmarks. Existing stretchmarks can also be improved if used regularly.
Home-made Beeswax Deodorant
What you need:
¼ cup arrowroot powder (or non-GMO cornstarch)
3 tablespoons baking soda
· 2 tablespoons diatomaceous earth (or more arrowroot or cornstarch if not readily available)
6 tablespoons coconut oil (can be adjusted)
· 1.5 tablespoons beeswax (cut it back to 1 tablespoon if putting deodorant in a jar)
8 drops orange essential oil
18 drops cypress essential oil
8 drops frankincense essential oil OR fir needle essential oil
Note: You have the option of using any mixture of essential oils that are skin friendly for this recipe.
Procedure
Tip: If using a mason jar, you can directly put the jar in a pot with water. But if you are transferring the mixture to a deodorant tube, then a double broiler will work too.
1. Melt the beeswax together with the coconut oil over low-medium heat.
2. Once completely melted and mixed, remove from heat and stir in essential oils, arrowroot, baking soda and diatomaceous earth – if using some.
3. Work quickly as this will begin to harden immediately if you are using deodorant containers. Leave the mixture in the jar if not.
Potential Risks Of Eating Honeycomb
Now that you know the benefits of eating honeycomb, let's talk about what risks are present if you include this in your diet.
The first and foremost risk is that honeycomb contains raw, unfiltered and pure honey. This means that it has the possibility of containing C. botulinum spores, which are potentially harmful to pregnant women. Lactating mothers are also strongly advised not to eat honeycomb because the same spores are harmful to children below 12 months.
Another factor to consider is that people with an adverse allergic reaction to bee venom may not be a good candidate for eating honeycomb as they may contain trace amounts of the venom.
As honey is in the honeycomb in its purest form, this means that it contains less water than the ones that are extracted. The sugar content will be higher, so moderation is the key here especially, for people watching their glucose levels. Remember the saying, "Too much of anything is bad."
Conclusion
To make everything simple, honeycomb is a great addition to your diet and can be used in many ways. You can gain the health benefits of raw honey and more from eating honeycomb. The beeswax that makeup the honeycomb can both be eaten or spit out depending on your preference. But the beeswax from the honeycomb can also be used to make natural and home-made cosmetic products. However, there are certain risks involved in eating a honeycomb, but they are very minimal compared to the benefits. Take time to experiment with it and let us know if you find other ways of eating honeycomb.