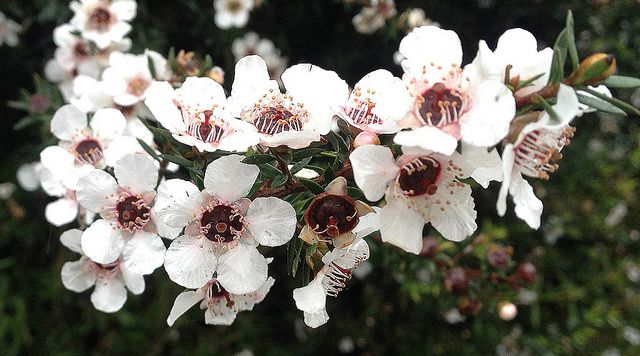 Manuka Honey For Face Wash: Healthy & Safe!
Honey for face wash is a non-toxic and natural way to keep your facehealthy, radiant and safe. So let's know how it helps?
Its Ingredients Make Natural Honey Perfect For Face Wash:
Why? Because natural honey offers antibacterial and antioxidant properties that provide excellent skincare and protection.
Since ancient times, honey has nourished skin, healed wounds, and cured different skin diseases. It is a traditionally proven home remedy!
You can find clear evidence from the history that raw honey has been part of Ayurveda and other age-old therapies for face wash since the time unknown.
The Reality Of Commercial Brand Face Wash:
There are plenty of beauty products that promise to give you everything you want to keep your face skin clean and radiant.
However, do you know about these products ingredients? Are they safe? Do they offer any benefits to our skin? These are really serious questions that need answers.
We buy these beauty products blindly without knowing their ingredients in reality. The beauty products sold in the market by big brands contain toxic chemicals that may cause long term skin issues.
You may get certain good face wash products that may provide a good after face wash effect, but shifting to the natural honey for face wash is always safe and healthy for the skin.
So, switching back to traditional yet effective face wash methods has become necessary and a new trend. No side effects, and it ensures healthy skin too.
Moreover, nowadays, the usage of honey for skincare has increased noticeably worldwide because of its magical benefits for the skin.
What Makes Honey More Appealing For Face:
1. It has antibacterial and antioxidant properties.
2. Offers a soothing effect on your skin.
3. It doesn't stripe your face skin.
4. Honey has multipurpose usage for overall skin care at an affordable budget.
5. Using honey for face wash gives you glowing, hydrated and nourished skin.
It Sounds Odd To Wash Your Face With Honey, But It Is Worth!
It happens when you use soaps and other face wash products that generate foaming or suds.
However, once you experience the effect and beautiful result of honey face wash, you will realize its worth. You will continue to use it without skipping a single day.
Remember, Always Choose Raw And Unfiltered Honey For this purpose:
Yes, it is essential to buy raw honey from a local brand that collects, pack and sell honey directly from the sources.
I stress this because honey has become an easy target of adulteration by commercial brands.
Therefore, awareness and knowledge are the key to searching and buying natural honey around you.
For detailed information, check an essential source on how to check the purity of honey? Before you buy raw honey from the marker.
Here Is How To Use Honey As Face Wash:
1. Before applying honey, wash your face with warm water and take a cotton ball to wipe your face.
2. Take a spoon and scoop honey from the glass jar.
3. Pour the honey into your palm and massage your face with the other hand.

4. After a few seconds, use warm water and dip the cloth to remove the honey from your face gently.
5. Repeat it until the honey is completely removed.
You can wash your face with honey once or twice a day whenever you feel the need for it. This is the best natural way of washing your face in place of commercial face wash.
Buy Our MGO 500+ Or MGO 900+ Manuka Honey for face wash